Blogging for the $ake of Your Business
Presenters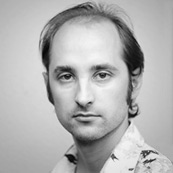 Translator and copywriter
Having been working as a translator, copywriter and marketing officer for over 9 years, Dmitriy Nesterov has experienced the real power of words in boosting business performance and creating a likable brand.
Webinar date:
Thursday, June 20, 2013 - 10:00
Do you know that 61% of U.S. online consumers have made a purchase based on recommendations from a blog and as many as 81% of US-based online shoppers say they trust information and advice from blogs? No doubt, blogging has become one of the most powerful online marketing tools with a great potential of attracting leads and converting them to sales. If you would like to know why blogs are so awesome and how to leverage them for your business, you should join our upcoming free webinar entitled "Blogging for the $ake of Your Business".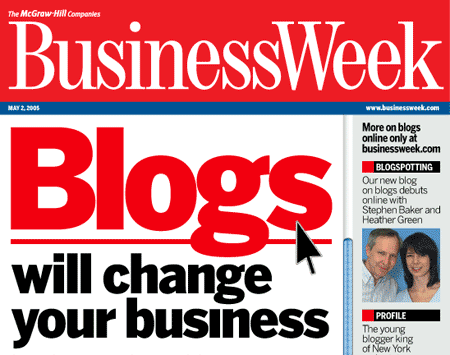 ---
Following the webinar that took place on the 20th June 2013, we would like to offer you the text version of the presentation.
A regularly updated blog can be a really powerful marketing tool for your business. Hopefully, if you are a newbie, at the end of this webinar you'll want to build a blog to boost your company's online performance or, if you already have a blog, you'll grab some useful tips on how to improve your blogging experience.
I'll tell you why having an active blog is so awesome for a business, what you can blog about, where to get content for your blog and how to engage blog readers and turn them into sales prospects and customers.
Some Statistics on Blogging
Here are statistics proving that blogging can be leveraged to boost your business. According to some researches:
2/3 of marketers say blogs are "important" or "critical" to their businesses;
Companies that blog have 55% more website visitors;
B2C companies that blog generate 88% more leads per month;
B2B companies that blog generate 67% more leads per month;
75% of Internet users read blogs;
81% of U.S. online consumers trust information and advice from blogs.
As you can see statistics data are very encouraging and there is no way a business owner who has even a slightest desire to succeed can miss out the opportunity to increase sales through blogging.
Benefits of Business Blogging
Blogs generate fresh content on your site;
Google and other search engines love fresh content and they'll send visitors to your site;
Blogs help businesses prove their reliability and expertize;
Blogs help businesses reach out to their target audiences;
Blogging can make your company popular and help you build a community around your business.
What are the actual benefits of business blogging? And why did blogs prove to be so awesome for businesses? The answer is because blogs are sources of the most valuable asset any online business can have. And this asset is content. What content gives to a business with online presence is a chance to be found by people and have a community built around it. Business with a strong community around it is a successful business.
Blogging is a relatively cheap but effective way to publicize your company and promote your business to masses. The essential thing for any online business success is traffic on the company website. Where there is traffic, there are sales. As you might know that the cheapest and thus the most desirable traffic is the so called organic traffic from search engines. And the best thing about blogs is that search engines love them and rank them well in search result pages.
There are a few reasons why Google and other search engines love active blogs. One of the reasons is because such blogs are often updated with fresh, relevant and unique content. It's website activity that search engines look for. They want to send people to where the party is going on instead of websites that have not been touched by webmasters for years. Lots of websites are indeed static and a few pages they incorporate (like About Us, Products and Services, Contact Us) get updated rarely, if ever.
Also hundreds of your competitors are likely to have similar pages with the same keywords and selling propositions. There is almost nothing that can help you stand out from the crowd with standard website pages any other business has nowadays. Even if you update your site with new product pages it does not mean your competitors do not do the same thing and you will be able to beat them.
With a blog integrated to your website you can easily add new, targeted content and effectively tackle the lack of activity and fresh content on your website. Furthermore, if you manage to talk to your customers through the blog and engage them with what you are doing on your site they will certainly leave their comments and thus create even more unique content for you, your customers and search engines to work with.
Consistent blogging allows search engines to understand what your field of expertize is. The more you blog about things somehow related to your business the bigger authority you are considered to be in your domain both by search engine spiders and human visitors. Also the more unique content you produce on your websites the more chances you'll have to be linked to from websites of other people whose attention was caught with your blog posts. And links from other websites are like votes for your site. The more such votes you get the better you show up in search. No doubt, there are customers out there who have problems your business can solve, but it would be pity if you give them no chances at all to find you.
So being greatly appreciated by search engines, active blogs helped thousands of businesses get discovered by bigger audiences without having to investment too much in advertising.
The main goal of blogging is engaging your blog visitors with your brand by means of useful and original content which is supposed to offer solutions to visitors' problems. If your visitors get what they are looking for on your blog (in other words, if you add value to your blog posts) you can gain credibility, trust and reputation. And aren't these the main ingredients of a successful conversion from prospects into customers? In the tough competition environment whether you blog for your business or not can be the difference between success and failure.
Yes, customers require trust and proof of your competence. After all, you are asking them to part with their hard-earned money. This is when you have to make your brand more likable and do something more than simply telling your customers that you are an expert in your field. And there is no better way to eliminate possible hesitations and give another proof of your professionalism than expressing it in the form of a blog. In this case you won't be another faceless business but instead you may be regarded as a friendly neighbor or trustworthy business partner.
But how does one build a community for a business through blogging. Let me walk you through the whole process from the beginning.
Stage 1: Starting a Blog
The first step in starting your business blogging life is choosing a blogging platform.
Among the challenges of the first stage I can mention the following:
Choosing a platform for your business blogging;
Creating a design for the blog to match your corporate look and feel;
Hosting your blog;
Integrating the blog into your existing website.
When it comes to choosing a blogging platform you have quite a few options between the most popular blog platforms such as: WordPress, Blogger, Tumblr, Posterous, TypePad, Drupal, Live Journal and dozens of others.
As you can see from the image on the screen Wordpress is today's #1 popular blogging platform. 52 out of top 100 blogs are powered by Wordpress.
According to Wordpress users there are a few reasons why they choose this platform over other alternatives:
It's free;
It's designer and developer-friendly (mainly because it is an open-source platform);
Search engines love WordPress;
It's easy to administrate;
It's customizable for different needs;
It has tons of free and paid themes and plugins;
It's a proven success of many power bloggers.
Of course if you are serious about blogging you'll have to invest some time and money into creating a professional look and feel for your blog to correspond to your brand and the existing design of your website. It is also recommended to host your blog on your own hosting server and domain.
QuartSoft team can design a tailor-made blog for your business
If you do not have your in-house IT team capable of adapting a blogging platform to your business needs, you might want to hire an expert web design and development team like QuartSoft, for example, to take care of technical and design aspects of your business blogging.
Stage 2: Picking a Topic
The next important step for a business blogger is determining what actually to blog about. Well, this is when you should think about your audience. Try to imagine yourself as your customer for a while. And think about what your customers would search online, which their problems your business can solve, what their interests are and who their influencers are. The idea is to talk to your target audience, grab their attention and make them willing to listen to you, follow you, share your content and link to it.
This stage presents the following challenges:
Giving readers something they don't already have (i.e. adding value to blog posts);
Creating useful and likable content.
Besides shopping online, people go to the Internet mostly for information, inspiration and fun. So this is exactly what your blog should offer to readers. Find your voice and make it fun or engaging for your audience and you are sure to win quite a number of your loyal brand followers. Now let me give you some ideas of what a business blogger could blog about. You can leverage your business blog by addressing to your audience with the following topics:
News in Your Industry

 

A screenshot of a blog post on a car dealer's website offering some news from a popular car brand.

Let's say you are selling electronics, or tires for cars, or construction materials, or even baby diapers, or whatever else. You can attract tons of potential customers with discussing news in your industry like, for instance, new gadget releases, latest auto show coverage, innovations in construction industry, news in the domain of children's education or health care and so on depending on the industry your business relates to. Remember that useful insights are always valued.

Tips, Reviews, Recommendations and Tutorials

 

An example of an organic food company publishing recipes, tips and instructions on how their buyers can cook with their products.

The articles offering practical tips or product reviews by experts are in fact the most popular among consumers. There is no doubt that a well-written "how to" article or a substantial review on a new gadget won't be missed by people searching online for this kind of information. Showing people how to do things using products you sell is one of the greatest marketing baits ever invented. And by the way such blog posts enjoy a good deal of shares in social media.

Case Studies and Success Stories

 

A screenshot of a construction company's blog post with demonstration, explanation and description of one of their construction projects.

You can demonstrate how your products work in real-life situations or how results of your services look like. There is no better marketing for your company and proof of your expertise than a real-life example.

Inspirational Content

 

A screenshot of a blog of a company specializing in custom wedding invitations and other wedding stationary. They often publish inspirational articles with lots of beautiful wedding pictures that no would-be bride can look at without tears of joy and anticipation.

If you work in a creative business, like you are an artist, designer, craftsman or event planner, enriching your blog with inspirational content is a good idea to attract customers' attention. Inspiration is known to be a great purchase stimulus.

Promoting your Audience's Lifestyle and Philosophy

 

There is a US-based business called Buffalo Jackson Trading Company. They sell classic men's clothes and oppose today's men's fashion trends that often disgrace the traditional masculinity. So the President of Buffalo Jackson Trading Company often blogs about manhood, American history and male ancestors whose values and style his business promotes. And as a result of sharing their beliefs online, the company has some 14 000 loyal followers on Facebook after only 4 years in business.

If your company addresses to a particular market such as athletes, geeks, movie junkies and so on, you could write about their habits, beliefs, lifestyle and all attributes it incorporates.

Interviews with Experts in Your Industry

 

A blog post by a health & beauty company featuring an exclusive interview with a founder of a famous brand in the industry.

If you are lucky enough to be able to reach out to your industry influencers or well-known individuals who are either involved in your industry or simply use products you sell, you have great chances to grab your audience's attention with an interview from that person.

Fun and Unusual Twist to Mundane Products

 

The permanent marker brand Sharpie invites artists to demonstrate cool artworks created with their products.

Showcasing your products and services in a fun or even bizarre way can attract attention and generate some buzz about your business. If you are one of thousands companies selling electronics, kitchen appliances or whatever, a creative approach to present your business in your blog can really keep you ahead of your competition. After all, such blogs have the biggest potential to go viral and dramatically expand their communities.

 

General Electricts is known to publish cool and unusual pictures of their products on their corporate blog.
To diversify your blog you can mix and match the above mentioned topics and even invent your own. Remember, that anything out-of-the box can draw attention to your business and eventually boost your bottom line.
Here are some tips for the second stage of your business blog building:
Use your blog to talk to your customers;
Treat your blog as an integral part of your business;
Write about what is interesting to your target audience;
Anything that gives your audience real value is relevant;
Learn from other successful bloggers and blogging gurus;
Talk to your community like a friend in a less formal way and not like a salesman or a businessman;
It's very important that your blog is not always about you, your company or your team. It's OK to write ego-centric posts about your business but only sometimes and probably not even until your blog is popular and has a community around it;
Do not be over promotional and do not blatantly advertise before earning people's trust.
Stage 3: Creating Useful Content
So when you determined what your audience is and what kind of content you can offer them to grab their attention and make them start following your brand, it's time to think about creating this content.
The third stage challenges are as follows:
Finding time for blogging;
Finding someone to contribute to your blogging efforts;
Writing compelling and eye-catching blog posts;
Writing with passion and creativity;
Posting regularly;
Not getting bored.
Creating content is in fact the most challenging part of blogging. You may have or have not writing skills but, being a businessman, you might always be short of time. And therefore the ideal scenario when a business owner passionately blogs about things related to his or her own business is often not achievable. However blogging may be too vital for your company and it is important not to let circumstances like time shortage become an impassable obstacle for regular blogging as there are always people out there who are willing to write content for you for free or for a small fee.
This is how you can go about getting your blog content written for you:
Encourage Someone From Your Team to Contribute to Your Company's Blog

 

A screenshot of the HTC blog showing one of multiple HTC employees who contributes to their blog.

Employees who are passionate about the business they work for are the best candidates for becoming your business bloggers. Encourage anyone who is willing to try their best to write for your company. You can even get multiple authors who will turn your blog into your main marketing tool. After all, your employees are insiders who know about your business and products almost as much as you do.

Encourage Your Customers to Write for Your Blog

There is a company called SEO MOZ which creates software for search engine optimizers and marketers. As you can see on the picture one of their products is called Open Site Explorer. The company has a very popular blog where there are posts from both company employees and customers who use their products.

It's a good idea to invite your customers to write a review on your product or share their success story involving the products or services they purchased from you. You can encourage them in different ways including possibility to show off their business on your blog or offering a discount or some other incentive for writing a post in your blog.

Invite Guest Writers

One of the best venues for those looking for free guest articles is the My Blog Guest service at http://myblogguest.com where hundreds of businesses and copywriters come together to obtain or distribute articles for blogs. The site incorporates article catalogues, discussion forums and search tools allowing people to order or find pre-written articles on any subject matter. In fact, it is great to mix guest articles with blog posts written by you or your team. On this image you can see a user panel screenshot on MyBlogGuest website.

There are plenty of copywriters looking to write guest articles for blogs. They are paid by other businesses to write and distribute unique articles with a link or two pointing to their websites from other sites. Guest blogging is one of search engine optimization and brand awareness methods that suggest creating free unique articles for blogs and websites in exchange for permission to insert a backlink to a certain site in the article. So the idea is to find a well-written guest articles related to your business but with links pointing not to your direct competitor but to a business addressing an adjacent market. Like, for example, if you sell automobile tires you might want to accept a guest article about cars with a link to a car dealership or a car wash. Or if you are a fitness trainer you might not mind to have a guest article ordered by a fitness equipment retailer or manufacturer.

A screenshot showing the comparison of before & after starting to accept guest posts and the previous period comparison showing the considerable increase in traffic on QuartSoft's website.

QuartSoft started accepting guest posts at the end of January 2013 and in just 4 months we observed the search traffic increase by 179%.

Hire a Writer for Your Blog

You can either hire a full-time blog writers as did the PSE Archery company on this screenshot.

Hiring a writer requires some budget. But your investments in blog are very likely to pay off in many ways. Although business blogs with posts written by professional web copywriters do not seem to offer quick return on investments, the benefits of a successful blog is worth every penny spent on its creation.

Or you can find a freelance writer for your blog on global freelancing platforms like Elance and oDesk or on specialized platform for writers like iWriter.

Find Time to Contribute to Your Company's Blogging Efforts

A screenshot of the blog that is written by the CEO and President of Royal Caribbean – an international sea cruise company. He blogs for his company and says his blog is a great tool to build brand loyalty.

If you are passionate about your business and know lots of useful things in your area of expertise, it would be a crime not to blog. However busy you might be, it is always possible to find time for blogging at least twice a month. After all, blogging is not like writing a novel or something. Blogging is like a letter to your friend who asks for your help in something you are more experienced than he or she is. There are a number of CEOs who blog for their companies. Why can't you be like them?
So here are some tips regarding the third stage of the business blog building:
Recommended length of a blog post is 500 – 1000 words;
Write compelling headers and subheaders ;
Make your blog post scannable by using subheaders, list bullets, spaces between paragraphs;
Readers love visuals like images, infographics, videos etc.;
Start with 2-3 posts a week… or at least 2 per month;
Be passionate and do not expect fast results.
Stage 4: Promoting Your Content
So how to get your business discovered by your audience and get the maximum out of it?
[slide] Simplified blogging
The business blogging works pretty simply. First, you create or have created a value-added blog post. By the value-added post I mean content that allows your audience to solve certain problems or find whatever they are looking for, like entertainment or keeping themselves up to date in the industry. Then you share your newly created content wherever your audience loves to hang out online. After some time search engines will also pick up your content to make it available for those searching things in the Web. Ideally, when users get to your content they either learn how the problem they are facing can be solved with your help or simply notice your business and get interested.
The goal is to build a community around your blog. By community here I mean people who have subscribed to your blog to follow your updates. You need the community because subscribers voluntarily agree to give you their contact data to follow your brand news and offerings.
To put it in simple words, your blog subscribers give you their emails which you can use to send them newsletters where you can insert your selling propositions alongside with your company news. Therefore each subscriber is your sales prospect. The more subscribers you manage to acquire the more customers you'll eventually have.
The best thing about blogging is that it has a long lasting effect. If your content is engaging enough and you update your blog regularly, after around a year or so of blogging you may start generating subscribers on autopilot. If you are able to keep your audience engaged and make them willing to subscribe for your updates you will enjoy continuous promotion of your business to them and even their buddies either directly by including promotional information into your newsletters and social media activity or indirectly by keeping on creating a valuable content for them.
A screenshot of an email newsletter from iStockphoto – a company selling royalty-free photos and illustrations. As you can see they send out newsletters to their subscribers showing their products in an interesting form of top most popular and beautiful pictures.
A loyal community around your blog allows you to faster spread the word about your business and repeatedly push your audience back through the sales funnel each time you create another piece of engaging and value-added content.
What you should do is to prepare your blog for building your community. And this is how:
First of all, you should make sure your blog is equipped with Email or RSS subscription features like Feedblitz or Feeburner or any other, and there is a corresponding Subscribe sections on every page of your blog.
Make visitors want to subscribe and follow with engaging content
It's a good practice to have a special section at the end of each post asking for subscription. But, in fact, it does not work if your content is boring. The main thing for any blog is engaging content. Think about what issue your new blog post can solve or what new and exciting it can offer to a reader and you may come up with a great idea for an engaging blog. Creating an engaging content is very challenging. But anyway, let me share some hints on how to make an engaging post:
Ideas for Engaging Content
Add visuals (images, infographics, videos, charts, presentations);

They say one image is worth 1000 words. And this saying is true. Even boring posts seem to be less boring if they contain images and videos.

Make it funny or amusing;

Who does not love having fun? If you manage to somehow introduce some fun elements into your business blog, you'll have all chances to make your business popular.

Use your creativity;

Thousands of businesses dream of going viral and capture crowds of leads overnight. The majority of those who succeeded, did it by using their creative content.

Make it unique and exclusive;

You are likely to have a success with your audience if you can offer some unique information that nobody else has. You can provide some research data; exclusive photography, interviews, first hand news; demonstrate interesting and unusual experiments with your products or even some weird talents of your employees.

Organize contests;

You can offer some prize to the most active monthly commenter or to every 100th subscriber or whatever.

Make it really informative;

If you can provide some substantial and useful information in your field of expertise you certainly will have your fair share of highly targeted and loyal subscribers as well as lots of references from all over the World Wide Web.

Connect emotionally

If you can trigger an emotion in your readers, you can expect their attention and actions all the way from comments and shares to purchases and subscriptions.
Spreading the Word
If you are able create an engaging content you will not have too many problems with spreading the word about your blog and your business. If fact your readers will do it for you.
First of all, you should make sure you have all sharing tools in place on your blog, because for your readers to help you in promoting your blog across the Internet. Social sharing buttons are must haves for any business blog.
You can add special widgets to keep your visitors longer on your blog and let them discover more. Such widgets display related posts, most popular posts and latest comments.
Headlines are read 4 to 5 times more than body text. You headline should promise some solutions to readers' problems and lure them to read more. So it is advisable to sometimes craft some attention grabbing, promising and intriguing headlines like in the examples on the image below.
As soon as your blog is optimized for sharing and subscribing and you've got some awesome content, you can start showing it. And it's time to go to social media. Social media is the starting point of getting your blog to your community.
[slide] Share Blog Posts on Your Facebook Business Page [slide]
If you do not have your business page on Facebook yet, you should make it. Share your best blog posts on both your personal and business pages on Facebook.
[slide] Find Your Communities on Google+ google-plus-communities
You can easily find your community on Google Plus. There are hundreds of user communities united by interests over there and you can really harness the social media power in promoting your business through Google+.
Of course, you can also share you content on Twitter, LinkedIn and other forums and social websites where your potential customers are likely to hang out. There must be plenty of them.
An example of a perfectly optimized page for a funny keyword phrase "purple monkeys" (don't worry there are not such monkeys, it is only a funny example). As you can notice the entire keyword phrase as well as individual words are spread all across the page copy.
After some period of time, your content will begin to appear in search engines. In the majority of cases search engine success indeed takes much time. You are likely to notice first visitors from Google because it is the most widely used and advanced search engine today. Apparently, Google takes into account the age of your pages, number of indexed pages in your domain, frequency of updates on your site, links to your pages from other websites and links from social networks as ranking factors. And all these factors require time and efforts to establish. So the more and the longer you are active on your blog the faster and better online success your business may achieve.
You can help your customers find your blog by optimizing your content. When writing for your blog you should realize what kind of words and phrases your customer would search online to find your blog post. So you have to sprinkle these keywords and keyword phrases as well as their synonyms and variations across the page. Here I mean inserting relevant keywords into page title, blog post headline, body text, image names and captions and URL.
Here are some tips for the 4th stage:
Write guest articles for other people's blogs with links to your site or blog;
Offer free extra content like eBook, relevant reports, online educational course, podcasts etc.;
Make friends with other bloggers in relevant but non-competing businesses;
Ask your friends and partners to link to your blog from their websites;
Hire a reputable SEO to help you with promoting your blog online;
Repackage content for new platforms (Pinterest, Slideshare, Youtube)
This last point is a good idea. You can always turn your best post into infographics or video and slide presentations to give them another life and attract some new leads from Pinterest, Slideshare and Youtube. And believe me there must be lots of people on these platforms looking for business like yours.
What to Expect from Business Blogging
So what to expect from your business blogging activity?
Time-consuming and challenging work;

I told multiple times during the webinar that business blogging is not something that brings fast results. It may take as long as a year before you can observe and enjoy steady benefits of your business blog, providing that you regularly post some value-added content.

Many will not make it to enjoy the long lasting success;

Well, as the positive results are so much distant, many business bloggers will get bored due to delayed rewards and lack of belief in future success.

But those who are patient and passionate about their blog will thrive.
It is a proven fact that businesses that make blogging efforts tend to grow fast.
Comments: