No Way Back to the Future Illustration
Do you know why it's so cool to have a whole department of artists, illustrators and graphic designers as we do at QuartSoft? Well, a group of creative people with drawing and designing talents allows you to have pretty much any visual content idea professionally implemented.
So I've been thinking recently about this great "Back to the Future" movie. I really love the film as it was one of my favorite movies since 1990s when the Iron Curtain had fallen and we had an opportunity to watch first Hollywood masterpieces in the independent Ukraine. I still remember how much excited I was about "Back to the Future". I still often think about the time travelling concept based on what I saw in the movie. And I've got that idea of what would be if Marty McFly and Doc went to the prehistoric age and lost their DeLorean there for some reason. They would probably have no way back to the future. Well, it might sound like a provoking and sad idea for the movie fans. But still it was a new angle of the story I'd never thought about before. So I approached one of QuartSoft's artists with a request to illustrate the idea for me in order to share the image with the "Back to the Future" movie fans and ask them whether they believed that Marty and Doc would find the way out from the situation like this. Thanks to our artist to help me illustrate the idea.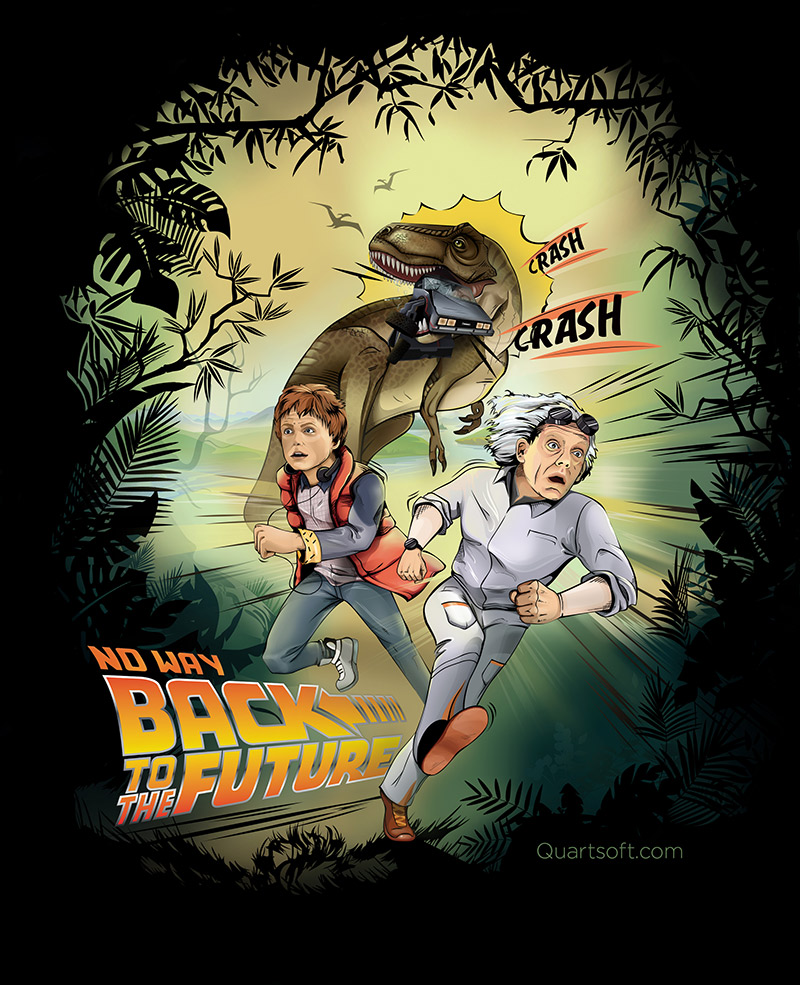 Is there way back to the future for Marty McFly and Doc?
Posted on Wednesday, April 9, 2014
Comments: