3 Ways to Keep Virtual Consumers Engaged Without Personal Interaction
Friday, March 9, 2018
Online marketing is becoming increasingly crucial to business success, but keeping virtual customers engaged can be challenging. The high rate of shopping cart abandonment illustrates the problem. Seven in 10 desktop customers who initiate an online transaction abandon their shopping carts prior to purchase, while among mobile customers, abandonment rates rise to eight in ten, Adobe Digital Insights data shows.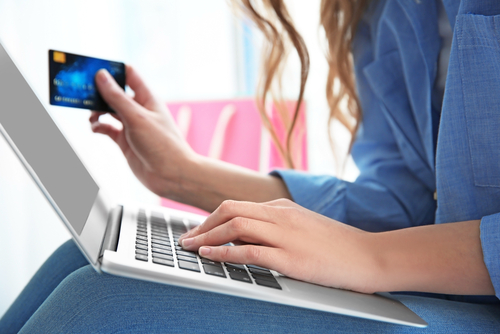 Fortunately, businesses can increase online sales conversion rates by taking proactive steps to boost visitor engagement, even if you don't have staff available to personally interact with individual customers. Here are three ways to keep online consumer engaged without live personal interaction.
Use Interactive Features to Grab Visitor Attention
To grab visitor attention without personal interaction, it's important to appeal to visitors' personal interests. Grab the interest of visitors from search engines and social media with attention-grabbing headlines that speak to their needs by addressing their pain points and providing information they want. For instance, o-ring supplier Apple Rubber provides practical information about specialized materials such as fluorocarbon that are of interest to prospects in industries such as aerospace, automotive and medical device manufacturing.
Supplementing such informative posts with interactive features such as videos or online tools can further enhance visitor engagement. In Apple Rubber's case, their fluorocarbon page links to interactive tools that help visitors identify which o-ring size and material are appropriate for their needs.
Appeal to Visitor Interests With Personalized Marketing
Another way to keep visitors engaged is to use automated tools to extend personalized marketing offers. Personalization uses big data on customer search and buying history to provide content and product recommendations customized for the individual website visitor. This type of personalization can lower acquisition costs by 50 percent, boost revenue by 5 to 15 percent and increase the efficiency of marketing spend by 10 to 30 percent, according to research published in Harvard Business Review.
One way successful e-commerce businesses apply personalization is by using recommendation engines. Recommendation engines are illustrated by Amazon's feature which displays products also searched or purchased by visitors to a particular product page.
Assist the Checkout Process With Automated Support Tools
In order to convert visitor engagement into sales, it's vital to provide support for customers during the checkout process. Shopping cart abandonment rates can be reduced by providing customers with tools to assist them with frequent issues that emerge during the checkout process. While live personal support is one way to achieve this, this can also be done through automated self-service tools that can handle the bulk of common customer inquiries.
One of the most useful automated tools for assisting customers during the checkout process is chatbots. Chatbots provide automated text support to website visitors, and can be designed to handle routine inquiries automatically while providing other options for tickets that require human assistance. Popular e-commerce platforms such as Magento and Shopify can be integrated with chatbot tools.
Interactive features, personalized marketing and automated checkout assistance are three ways to keep your online customers engaged. Keeping your online platforms engaging should be pursued not as something independent of your sales process, but as a sales tactic in itself. When a site is too unappealing or overwhelming to engage the consumer, this can cause disinterest or frustration with the platform, discouraging sales. Taking steps to keep your website engaging will keep your customers interested in your site and your products, boost your sales and grow your business.
Comments: