How to Get the Most out of Your Existing Content
Tuesday, December 12, 2017
If you have any plans of surviving and even thriving in the competitive online market, you need to create and execute a sound inbound marketing strategy that will propel your website to the top of the search page. In order to win over the love and affection of everyone's favorite search engine, you need to dish out wave after wave of awesome content to boost your rankings and put your brand on the proverbial map.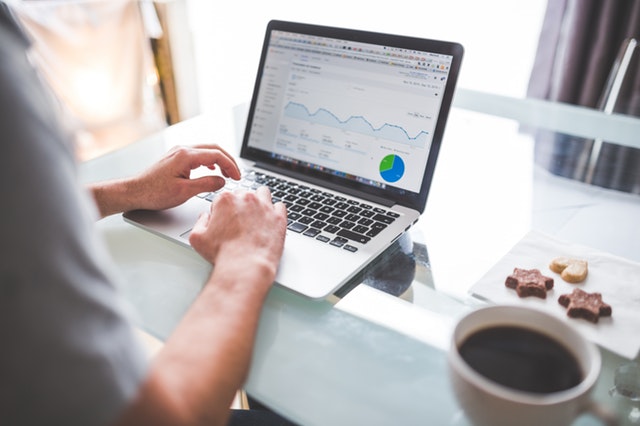 Let's say you've already mastered that step, and you're scheduling regular posts that are consistently enabling you to stay in the front display case of Google. But, what do you do with your existing content, with your previously published work people have spent countless hours crafting to get you all that traffic and conversions? Do you just forgo all of those masterpieces and leave them to wither over time in the archives of the web?
No.
Content is eternal. It can be used and reused perpetually, gaining more traction and acclaiming more praise with each new release with a little effort and a bit of planning. Here is how you can get the most out of your existing content and achieve new goals without wasting resources on mass production.
Quality or quantity, which reigns supreme?
Ever since the infamous Penguin update, every webmaster and online entrepreneur has known that the quality of content (and all that it entails) has become one of most important factors of your SERP ranking and brand authority in the online universe. In essence, quality content will get you to the top.
However, creating top quality content on a regular basis is extremely time- and resource-consuming, and unless you have a team of content creators at your disposal, you can't hope to manage more than a couple of top-quality pieces per month. Which is barely enough to keep your audience engaged and build a trusting relationship with new visitors.
This poses the problem of content quality vs content volume. Should you sacrifice some quality for a bit more publishing frequency on a monthly basis? Would that significantly impact your overall ratings or bring more harm than good? It depends how much quality you've sacrificed.
Many experts would agree that the future lies in content volume rather than content quality, but the truth may lie somewhere in the middle. While you should aim to drive traffic with higher content frequency, allowing quality to suffer will eventually knock your website down to the second page of results. At this point, you no longer exist.
The solution? Re-using, republishing, and repurposing existing quality content to boost frequency and drive traffic, engagement, and ultimately, success.
Republish content on your website
Remember that amazing piece you so proudly published a year ago, and now it's just sitting there, a wonderful piece filled with value and information, and no purpose? Publish it again. Unapologetically.
If you have any content pieces that are performing well, as in they are constantly in your top 20%, you want to consider giving them a slight makeover in terms of information updates and aesthetics, and republishing them as if they were brand new. Don't worry, people won't notice, and even if they do, a quality piece is always going to attract praise rather than criticism.
Before you republish though, you need to update and optimize their SEO to correspond to the demographic they are attracting. You will need to make sure that all of the information is up to date and relevant, that the links are working and that the research is still valid.
Applying this strategy can save you the resources you would have otherwise spent on new content, outsourcing, production, editing, promotion, etc. What's more, for a fraction of the original investment, you can easily increase your content output.
Republish on other people's sites
There are two ways you can go about this, and both can bring you fame and authority within the industry: posting your existing content on third-party sites, or posting on free relevant sites in the industry, such as LinkedIn.
Usually, republishing your content on other websites will mean shooting for the latter, but that doesn't mean authority sources within the industry won't pick up on the quality you're producing, and republish your piece on their website as well. This could be massive for you and a golden ticket to higher rankings.
When industry leaders reach out to you in an attempt to republish your content (also known as content syndication), that means that your piece has reached a certain level of importance and value for the community, and thus, you will inevitably be granted a natural backlink to your website. This will, in turn, lead to higher traffic, recognition, and conversions.
So just because a piece of content is old and hasn't reached its true potential yet, it doesn't mean that it can never happen. It just needs a little sprucing up.
Repurpose your existing content to attract new audiences
Content transcends the confinements of a singular format. If your main form of audience engagement is through the power of the written word, then you might consider repurposing your existing pieces and transforming them into any other powerful format.
These can be videos, tutorials, infographics, e-books or a Kindle publication, even podcasts - if you can dream it, you can make it happen. Transforming your written pieces into audio or video content can open new doors within the industry, and help you reach new audiences through previously unexplored platforms and communities.
Repurposing content for different platforms is also more efficient in terms of time and financial investment than researching, writing, editing, and promoting new content. Not only will you diversify your brand reach, you will also do it without breaking the bank.
Rinse and repeat
All this talk about reviving and revitalizing your existing content doesn't mean you should stop producing as many top-quality pieces on a regular basis as possible. Your online success still largely depends on the fresh content you dish out to attract new audiences and keep your existing audience coming back to experience your story and your brand.
However, by using the strategy of "content resurrection" to your advantage, you can significantly cut down on your expenses, elevate your rankings, and solidify your position in the industry. In fact, by combining this strategy with regular original publications, you will be able to thrive and build success efficiently in the overly competitive online arena.
Comments: