How to Succeed in the New Digital E-Commerce Universe
Monday, October 2, 2017
Looking ahead to 2020, entrepreneurs should realize that not only do we live in a different world that has become largely digital, but that a powerful online business presence is crucial to success in the new ecommerce universe.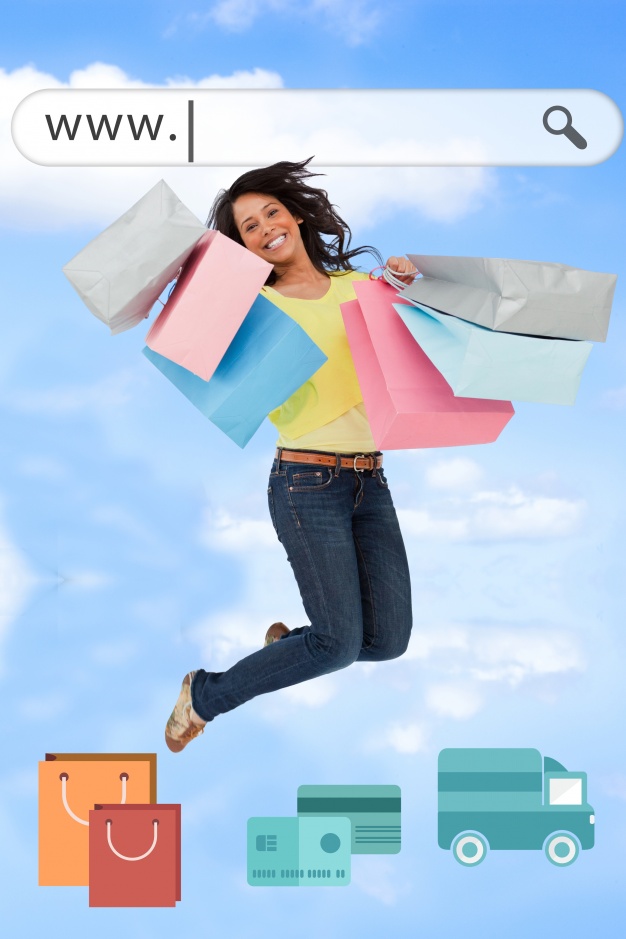 Ford - car accessories shop
In other words, if your products and services aren't easily accessible online and across multiple devices, business sales will evade you as well.
Here are a few key strategies for e-commerce success in the 21st century — both online and in "in real life."
Embrace New Digital Technology
Physical proximity to customers was once the only key to success for retailers, but that isn't necessarily the case today. Obviously the digital era has changed the landscape of how businesses sell to and communicate with their customers. Savvy entrepreneurs need to not only focus on their products and services, but on how to market their brand via strong, relevant content that speaks to prospective and current customers, including blogging, writing quality onsite content and using social media.
Implementing digital strategies with the customer at the forefront - both in-store and online - is a key component of not only competing, but surviving as a business.
Let's face it, businesses need a digital strategy. Entering the game too late or not at all could mean the end of business. Take book pioneer Borders, for example, who went out of business in 2011 because they "squandered any digital edge they had," writes Vivek Sharma, CEO of Movable Ink.
The tough part is that the bookstore was in a position to take advantage of cutting edge technology. Instead, Borders "outsourced their online sales to Amazon (an ultimate competitor), entered the e-book game too late, and generally floundered without any sort of cohesive cross-channel digital marketing and merchandising strategy," according to Sharma.
Meanwhile, Amazon ushered in Kindle e-readers and the Borders chain went belly up with the rise of e-books and Amazon's online sales engine where you can buy and sell your own products. Ironically, Amazon now has a physical store not far from where the since-bankrupt Borders once stood in New York's Columbus Circle.
However, if you're not taking advantage of technological advantages you could be losing customers and eventually business. Digital marketing and ecommerce is the present and future.
Omnichannel Technology
One effective marketing method is the omnichannel sales approach. A customer's experience with a company, whether the shopper is using a desktop, mobile, tablet, or even shopping in a brick and mortar store, should be seamless. This type of holistic approach is called an omnichannel sales approach, which provides the customer with an integrated experience. People are constantly using different devices, so marketers need to keep up and be proactive to meet the demands of customers.
Many retailers are doing it right by providing the customer with multiple ways to shop while providing a smooth shopping experience. Oasis, a UK fashion retailer, has an ecommerce site, mobile app, plus brick and mortar locations. Salespeople in-store carry iPads to help people find out if a product is available, ring up their purchases, and place orders on the spot. If someone wants to return an item, Oasis makes it easy by providing a network of drop-off points at local stores, even grocery stores and convenience stores, which allows customers to return items outside of regular operating hours.
Technology and multi-channel retailing is a vital part of our day-to-day living. Companies know that shoppers jump from the ecommerce site to their smartphone or tablet to complete and track purchases. If a customer stops into a physical location, it's easy for sales clerks to check previous transactions online while providing face-to-face service that some people value from a brand.
Stay Ahead of the Curve
Digital and ecommerce have been driving innovation for the past 10 years. For businesses who are always thinking ahead, they aren't afraid to make mistakes, learn from them, and keep moving forward.
Nordstrom is about to launch an innovative approach to sales on Oct. 3 with the opening of a "concept store" in Hollywood. The department store giant won't stock actual clothes in the physical location. Shoppers can stop into the concept store for free consultations with personal stylists, and then have the clothes brought into the store. Customers can set up appointments online, on the phone or in-person.
Nordstrom realizes that people don't want to necessarily browse through racks of clothes either online or in the store. The empty store is considered a space to chat about fashion advice over a glass of wine or espresso. The store will have onsite tailoring and provide same-day pickup from online orders or same-day delivery.
In an age when shopping online seems more convenient than entering a physical store, Nordstrom Local is trying to market the store as a time-saving option.
These are just a few of the key ecommerce takeaways that are emerging. Innovation equals survival. Personalization is important. Omnichannel marketing is a must. A seamless digital experience that connects online and in-store efforts is forward thinking. Digital is not an "add-on" menu item to a business; it's part of the overall business plan.
Comments: