Website Templates: Pros, Cons and How to Choose
Tuesday, January 24, 2017
Each business, be it an established one or a startup, urges to find ways to reduce expenses. This trend is vivid especially in cases when a decision maker's awareness on the possible ways of reducing costs in a particular topic is limited. In general, business owners realize the necessity of their website development driven by common sense or just understanding of the modern lifestyle. It is a must nowadays, just like a smartphone or internet access.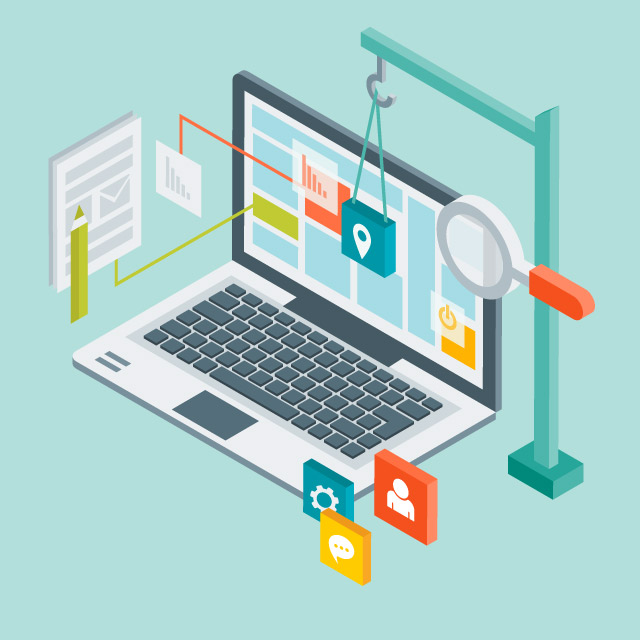 The most obvious way to order a website is come to friends and ask them to do a minor job tweaking a template by adding the logo, address, and content. When a decision maker fails to find such a friend, the majority of future website owners go to freelance sources like Upwork, Guru, Freelancer.net, to name just some of them, and arrange a price competition instead of building more awareness to approaches to choosing the way of website development. Others immediately go to digital agencies thanks to their gut feeling that these guys might do everything correctly and charge a reasonable budget.
Pros of using a template in web development
Frankly speaking, freelancers and digital agencies often practice using ready templates that correspond to the needs of business owners, adapt them, install extensions and plugins and release to live. Let us call a spade a spade: a website template is a pre-designed set of pages with relations between them (a website) that people can use to add their particular text, graphic and multimedia content. Modern templates include not only front-end elements visible to the site visitors, but also back-end functionality, and plenty of useful interface features. Using themes, also called templates, is highly cost-effective for many reasons:
It reduces expenses on planning and implementing user interface and user experience (UI/UX) principles.
Using templates in web development reduces amount of work for building back-end functionality thanks to the bundling supply of a theme with built-in, compatibility verified extension modules instead of buying separate extensions from extension vendors like Magestore, Amasty, or an obvious Magentocommerce.
Modern templates implement the proven trends and requirements, for example, Bootstrap, requirements of search engines for better indexing, etc.
Using templates in web development saves development hours, and thus, the project budget for making a new website mobile friendly.
Cons of using a template
One should not consider only positive influence of using templates. There are also negative and inevitable:
No template can foresee every business model existing in the world. Thus, back-end functionality is a must to change by the chosen web-development agency or a freelancer.
Template design is not unique as soon as it is on sale to a vast number of businesses. Nevertheless, it is possible to buy out the template you like to prevent further sales to other companies.
Any theme is capable of usage as is, but this happens almost never as every business makes its best to avoid mixing in mind with competitors.
Templates are like fast food: they satisfy basic needs, though their capabilities are limited compared to the IT hout cuisine. No social network or corporate messaging system can use a template. Nevertheless, they are excellent for building corporate or personal websites, galleries, portfolios, retail eCommerce solutions, private education projects, etc.
So, using a template at the beginning of web-development is reasonable as it saves costs on the whole system development and the agency should just focus on changing the design, layout and implementing the business logics in the back-end and front-end code. Moreover, when a business owner chooses the way to reduce the costs of web-development, not only the rate of a web-developer or amount of hours should be under analysis, but also the approach. In this light, such a website can be a custom solution from scratch, which is, undoubtedly, more expensive, or - adapting a template.
How to choose a template
In this light, it is highly important to understand how to choose a template. Very often business owners see templates as exactly their future websites, though it is not true. Developers usually consider things different from the look, like the number of columns in the layout, bundled extensions in the back-end that reduce the amount of extra expenses on custom development and buying more extensions from other vendors including their compatibility analysis with the system and other extensions or plugins. So, when a web development agency chooses a template, it is capable of smart cost cutting, taking into consideration factors that influence development costs. Moreover, when picking a theme, it is necessary to consider the template vendor. The vendor may be a private company or a freelancer specializing in publishing the product on "template supermarkets" like Envato Market, or corporate business platform focussing exclusively on producing and marketing own products as their primary business, like TemplateMonster, for example.
Practical template choosing case
For example, if a company decides to shift sales to online and develop an eCommerce solution powered by Magento, it is wise to choose a Magento template to save at least 100 hours of development, which is 30-50% of total labor expenses on launching an eCommerce system with standard functionality. Recently we have discovered the top fresh template for Magento 2 - Magetique by TemplateMonster. As a web development agency, we surely used various template stocks and vendors, moreover, we even created our own Wordpress theme several years ago. What impressed us with TemplateMonster was their approach to templates, as they have invested a lot of attention and preparation work before publishing. This template was not just under standard validation procedure which other vendors run, but also proposes support, utilizing what they call a "framework" powered by TemplateMonster proprietary engine and supported by extensions. These extensions are present for the majority of most frequent needs Magento shop owners might face in their business workflow. Namely, a template might go with an extensive list of Ajax features, catalog, autocompleted search, deals countdown timer, future products, as well as mega menu, social buttons functionality, etc. This approach to template functionality significantly cuts development costs compared to other similar solutions on the market.
As we have already noticed above, almost anything has pros and cons. No template is ideal and requires further tweaking and adaptation by web development agencies. For this very template mentioned above, we can recommend certain minor tweaks as to interface elements alignment and a bit of the purchase flow according to the latest best practices. As an official TemplateMonster partner and affiliate program member, we have already forwarded our feedback to Templatemonster for further consideration and implementation.
Conclusions
It is possible to save on web development, even on custom web development, if the approach to the project is reasonable.
Using templates is a real cost-cutting solution that can save about 30-50% of the project budget depending on the task and functionality compared to developing and designing everything from scratch.
Choosing a template for the project can be as difficult as choosing an agency to implement the project. Trust professionals and ask qualified vendors for clarification of the approach used in the initial project estimation.
Comments: