How to Use Cloud Solutions to Take Your Operations to the Next Level?
Wednesday, January 25, 2017
Managers and business owners tend to use a wide array of software platforms, but sometimes tech infrastructure becomes a victim of belt-tightening. Fortunately, small and midsized businesses have gained a true blessing from the digital heavens. It comes in the form of cloud - an infinite pool of handy tools that contribute immensely to smooth workflow. This gives you a chance to get the best of both worlds: reduce the costs and increase the efficiencies. As a result, the great tech refining is underway, marking a dawn of the new age.
What does cloud have in store?
One of the most apparent benefits of the cloud is easy storage. There is no longer a need to overload the hard disk and memory card, or to carry an external HDD with you. Even better, the data is automatically synced and rendered accessible on all the devices. We store data every day, even when we are not aware of it. Moreover, with the proliferation of mobile devices, we are able to stay in touch with business goings-on at all times. And should anything unpredictable occur, it is possible to quickly restore commercial data.
Ultimately, cloud empowers business organizations to withstand any external threats and continue operating even in the wake of natural disasters or economic turmoil. The size of remote servers is enough to accommodate any needs for greater storage space and hosting capacity. This indicates a high level of flexibility, which is a top priority for businesses both big and small. Thus, organizations that harness the power of the cloud are in a position to expand and scale rapidly, rise above the competition, and stay more responsive to market twists and turns.
Ocean of opportunities
Cloud is a vast, omnipresent ocean of information. Many people are not aware that even major social networks such as Facebook represent immense online databases. This means that entrepreneurs can rely on information found there to assess candidates and conduct background checks. You may also discover a lot about business associates or obtain consumer feedback. Likewise, cloud utilization is aligned with shifting customer preferences, demands for better transparency, and corporate responsibility in the business world. It also helps that the app market is booming at an unprecedented rate and is flooded with an ever growing number of tools. The choice does matter, especially for organizations that are operating on a shoestring budget. Namely, they can steer away from extensive packages and instead opt for free tools. There is no shortage of them in the market, and although they may not be as feature-packed as enterprise-level solutions, they do the trick. Another option is to carry out a research and find software coupons.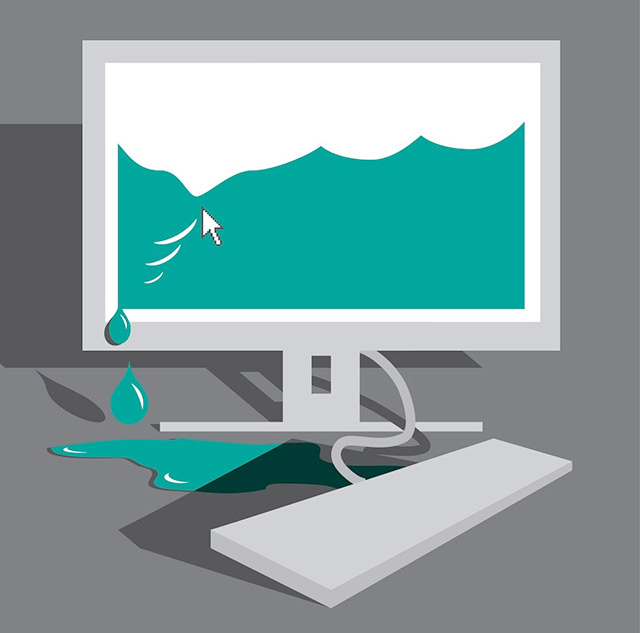 Full steam ahead
Cloud solutions enhance daily operations in numerous ways and let businessmen get more things done every day without pouring money down the drain. For example, they allow owners and managers to keep track of arrival and departure of employees via worker-monitoring apps. The software calculates working hours for each and every employee, who only has to sing in and out. It also accounts for the fact that some people work outside the office, enabling them to check in as well.
Finally, cloud platforms let businessmen produce documents on the go. One does not have to turn on the desktop, launch a program, upload a document and send it via email. Now, there are legitimate concerns about privacy and cyber security, which is to say that business owners should familiarize themselves with best practices and safety measures. Still, the cloud is the essential aspect of any business and the sooner employees are introduced to working with it - the better. It is clear that it enables organizations to stay competitive, enjoy a steady stream of revenue, and delight a wide base of customers.
The future of business
Cloud is a supreme business tool which saves an incredible amount of time, money, and nerves. It boosts the efficiency across the board and streamlines a plethora of otherwise tedious daily tasks. Anyone with an internet connection can go about business, regardless of the location, time-zone, and environment. Business owners, executives, and workers can create, modify, share, and sync business documents and data. That way, one is able to achieve a greater level of profitability and minimize the operating costs. In the near future, it will be hard to even imagine a business without a strong connection to this nebular online realm.
---
Dan Radak is a marketing professional with ten years of experience. He is currently working with a number of companies in the field of digital marketing, closely collaborating with a couple of e-commerce companies. He is also a coauthor on several technology websites and regular contributor to Technivorz.
Comments: