3D People Printers Arriving Soon
Friday, February 1, 2013
Editor's Note: The pace of development of the 3D printing industry seems to be accelerating. Our digital designers simply cannot miss this ground-breaking technology which will largely influence their business. Moreover, 3D printing is likely to create a favorable business environment for emerging of many new start-ups and revolutionizing of existing ventures which would rely on 3D printing technology in their daily activities. Thus, as a provider of web and mobile solutions for start-ups, the team of QuartSoft believes it is important for the company to follow the latest developments in the 3D printing world. This guest post is published to share the latest 3D printing news with our existing and future customers that might be interested in either introduction of 3D printers into their businesses or building the entire business around the 3D printing technology.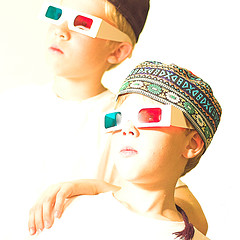 Printers that create 3D images of your favorite pet, a part for a machine that's no longer available or a bust of yourself to give to a dear friend will be making a splash by the end of 2013, just in time for the holiday season.
A Long Island company called Shapeways can print out a 3D bust of a person for $30. New York City Mayor Michael Bloomberg recently showed up at the grand opening of this 3D printing company. He cut the ceremonial ribbon with a pair of scissors printed by a 3D printer at Shapeways. The company advertises that its services are highly personal, uniquely customized and limited by only imagination.
3D Prints Unique Objects
Industry analysts say that 3D printing has limited applications for now. The process to create 3D images still costs more than ordering an item made by typical mass production techniques. The 3D image process is slow and the material used to create an object is expensive. For now, 3D image printing will most likely be used to create unique, one-of-a- kind objects, such as a bust of a person or a smartphone case. In it's most simple terms, 3D printing will be used to create an item that can't be bought off a shelf in a store. For example, if a brass pull from an antique Eastlake dresser breaks, you could ask a 3D company to reproduce that pull.
Printing 3D objects is expected to become less costly as 3D patents expire this year. Various manufacturers, backed by Internet angel investors, are making plans to create 3D printing machines for businesses and consumers. With various models flooding the market, the cost to print items will fall. Staples recently announced that it will offer 3D printing services for customers in Belgium and the Netherlands.
Companies are finding that 3D printers are ideal for creating unique parts. Several companies are experimenting with creating body parts. Molecular engineers are trying to create arteries to implant in patients who have heart disease. These parts are created by using living cell material.
Some visionaries are seeing a day when the food synthesizer seen on Star Trek can be a reality. A person will be able to order a steak, baked potato and glass of beer from a machine using 3D technology.
Printing 3D People
For now, goods produced on a 3D printer will be limited to items like a unique case for an iPhone. The customer would design the case by downloading specialized 3D software onto a computer or smartphone. The customer would then create the case and upload the digital design to the 3D printer. The building material is loaded into the 3D printer, and in a few minutes, the customer owns a unique case for a phone.
Most 3D applications are used by companies to create prototypes before committing to the manufacturing process. Consumer-related applications make up less than 10 percent of the total 3D industry market. That's expected to change, though, as a life-sized 3D copy of themselves or a favorite pet becomes available to consumers at a competitive price.
Laurence is a writer who loves to write anything about technology. If you are searching for the new trend in technology, his articles are very helpful. The article above is for Internet Angel Investors.
Related posts:
How 3D Printing Could Provide a Huge Boost to the Digital Design Industry
Comments: