Turning Blog into eCommerce Bonanza
Wednesday, December 19, 2012
Following our recent publication about a Chinese art supplies business which started as a blog but later had a professional online store built by QuartSoft to meet their ever-growing eCommerce needs, we would like to mention our other customer whose web store branched off from a successful blog.
The owners of Nicekicks.com present their blog as "the most read source for sneaker news, release dates, and history". Sneaker news? A pretty narrow niche, huh? But the beauty of this niche, however narrow it might be, is that it attracts lots of readers relying on sports footwear in their careers and lifestyle including athletes, entertainers, fashion advocates, people behind footwear brands and even globally famous celebrities. As you can imagine, writing interesting articles about such ordinary things as sneakers is not something any Joe or Jane can cope with. Looking at Nicekicks' over 202K "likes" on Facebook, more than 182K followers on Twitter and the army of Youtube subscribers exceeding 25K users, it becomes obvious that the people behind Nicekicks.com have enough love and passion for the subject to grab attention of enormous crowds of readers.
For the majority of powerful blogs popularity equals profit. Bloggers with enough wits have understood that writing for blogs could become their dream job which generates cash for sharing their expertise. Quite a number of blogging gurus benefit from the advertising power of their blogs while the most advanced bloggers reap fame and fortune by selling products in their own professional online stores. That was the case with Nicekicks.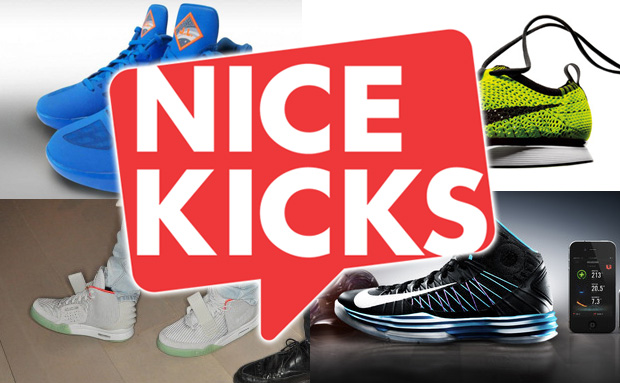 Nicekicks has got a web store to boost the cash generating power of their popular blog.
We are proud of our experience with Nicekicks. Having taken part in building the web shop for Nicekicks we understood a lot of things about authority bloggers. Now we know that such people's blogs need only a slight push to mount them on the rails of a serious eCommerce business which is able to persuade hundreds of thousands of customers to part with their hard earned money and purchase whatever the bloggers sell. However those hundreds of thousands of buyers result in huge traffic loads on online stores, meaning that in this case influential blog writers would require competent help from digital commerce experts to boost their selling capabilities.
QuartSoft's Magento team was one of a few contractors working on the Nicekicks web shop. Our responsibilities included assistance in site optimization for heavy traffic loads. We asked one of QuartSoft's savvy engineers to comment on how exactly the company optimizes websites to withstand traffic spikes. And this is what we've got from him:
"The key problem with this online shop is its snowballing traffic with extreme peak loads before holidays and when special offers are announced. Deployment of a mega powerful server that could handle any load would be an effective but very expensive solution. A better and cost-saving remedy for websites withstanding harsh traffic conditions is, of course, utilizing Amazon's Auto Scaling.

The QuartSoft's procedure for resolving high traffic issues without incurring high costs for our customers includes the following steps:

Adding a special plug-in to a Magento shop that allows storing the media content in the Amazon S3 online storage web service while connecting Amazon CloudFront as a content delivery network (CDN);
Moving the database to Amazon RDS;
Optimization of the remaining app server and involving it to the auto scaling process which suggests automatic deploying of additional servers combined through Load Balancer on load peaks, and when the traffic load subsides those auxiliary servers are automatically disabled;
Installing Nginx and PHP APC on the server;
Setting up full page cache in Magento for 2 level caching: PHP APC and Memcached."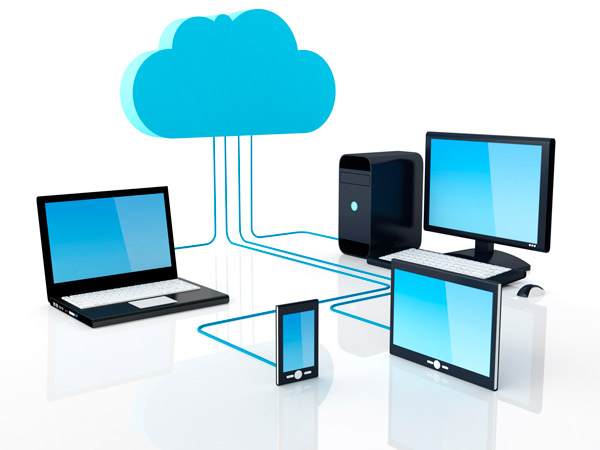 Out team uses the latest cloud computing technologies to optimize sites for heavy traffic loads.
The above explanation of our engineer may sound like Greek to many of us who have nothing to do with all that super-duper sophisticated server stuff verging on the rocket science. But it also tells us that preparing a web store for the influx of visitors typical for online businesses emerged from popular blogs is not an easy feat without special experience in the field of information technology. QuartSoft has been keeping abreast of the latest technology developments in order to offer our customers the best defense strategy against possible high load issues that often entail loss of time and money. Creating a serious business means a serious and professional approach to building your vital web assets. QuartSoft can be your expert partner in building reliable online stores perfectly optimized for the high-tide traffic to get rid of all constraints hindering your eCommerce business from turning into a cash-generating bonanza.
Comments: