Marketing for Startups
Monday, June 25, 2012
This week we were at an event dedicated to marketing for startups where the speaker was Mark Schmulen, General Manager of Social Media at Constant Contact (an old rival of ReachOn). Mark advises entrepreneurs on the effective use of social marketing.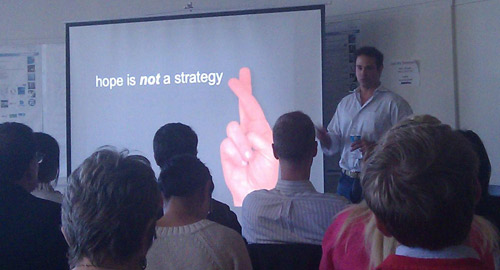 The first thing he told us about was statistics confirmed by the majority of marketers.
75% of revenue come from existing customers. Word of mouth is the top source for new business which brings 82% of customers. These figures are likely to give marketers much food for thought.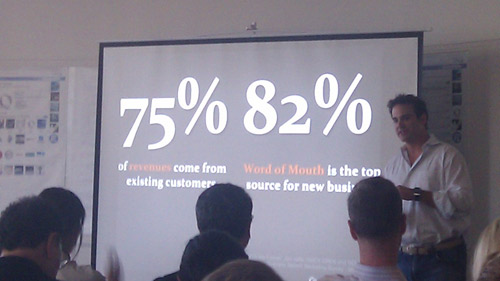 It makes no sense to invest into advertising if one does not provide services which attract loyal customers.
The customer acquisition cost is rather high, so it is crucial to be able to attract and retain customers. One loyal customer can bring a business an average of 80 customers.
As it is very popular today, Mark used an example from the history of Zappos. The company is known to allow making a return of a purchase for a full refund within 60 days. It so happened that a man could not send back the purchase he wanted to return in time. A support manager learned that the man could not send back the purchase prior to the due date because somebody had passed away in his family. The next day the man got flowers delivered with a card from Zappos saying "We share your grief". And a FedEx rep personally took a package from him.
No doubt, we need to keep in touch with our customers. Mark also demonstrated the attendees a customer cycle.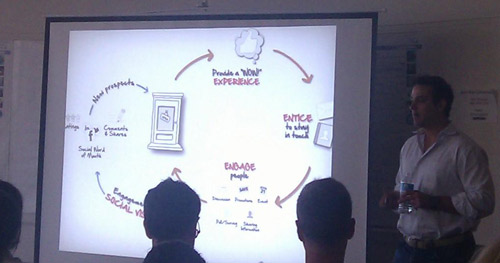 You as a business owner should clearly understand the customer engagement cycle:
Provide a WOW experience;
Entice to stay in touch;
Engage a customer in social media;
Share information with others.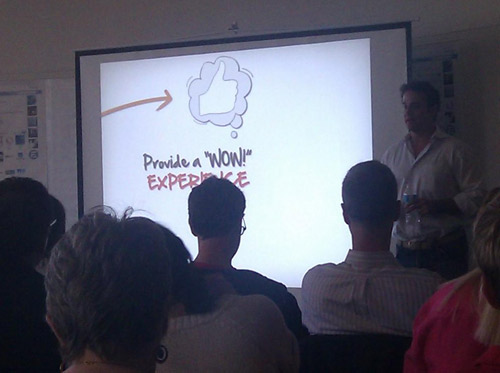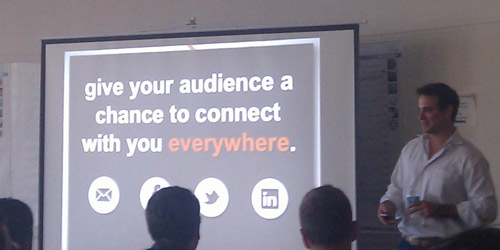 He spoke about a Facebook news feed algorithm. The algo analyses a number of factors to select the top content which a user would probably like. Each post is ranked by Likes> Comments> Shares. This is how the importance factors look like for Facebook.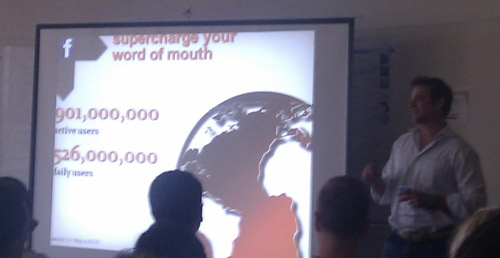 So it's not enough to simply make a post on Facebook. What is important is users' engagement and active feedback. The importance of users' activity on FB ranges from likes to comments (which are obviously more important than "likes" because users spend more time to comment) to shares (the user considers the information interesting enough to be worth sharing with others). Social activity indicators are therefore important for marketers to analyze.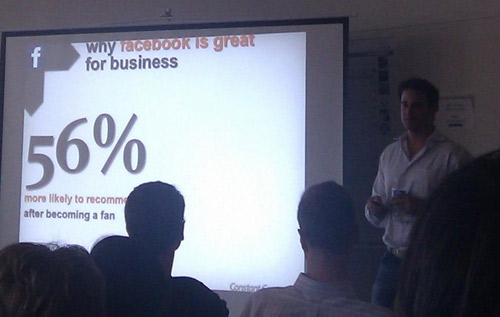 The closing question and answer session once again proved that the Email marketing was one of the most effective , powerful and profitable online channels for business.
Comments: