5o'Clock game joined Vator Splash startups event at San Francisco
Thursday, December 22, 2011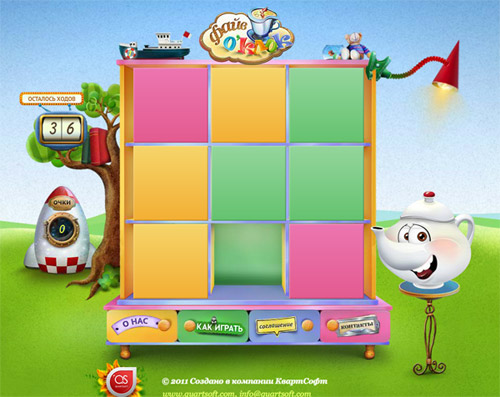 We are going to present our 5o'Clock game at Vator Splash startups event in San Francisco, Feb 2 2012. We would like to ask everyone who care about kids education vote for our game so we can present this concept for angels and businesses and find out some support, critics and guidelines. Please kindly visit Vator Splash page and vote for our game from list of participants. It will take you only 3 minutes to do but you may consider this as your vote for the best future for kids around the world.
5 o'clock is interactive game for kids and everyone who would like to learn new languages while playing. 
You have to open boxes one by one to find boxes with pictures, words or even sound which has same value. 

It is a variation of the classic Match Memory Game. As opposed to the original, the image may be substitute with an English/Spanish/Russian word or its sounding. The game is oriented to school children and will help to spend a few minutes training memory and different language skills and polishing pronunciation. 
Version for iPad and social networks coming.
Comments: